Introductie
Steeds meer lokale besturen gebruiken technologie ter ondersteuning van een sterk beleid, betere dienstverlening, maatschappelijke uitdagingen, … Ook de inzet van cameratechnologie in steden en gemeenten neemt toe.

Met dit lerend netwerk willen we het delen van kennis en ervaringen rond cameragebruik stimuleren. Daarnaast zullen we samen een afwegingskader met richtlijnen, best practices, methodes en principes ontwikkelen waardoor lokale besturen beter ondersteund worden in hun beslissing om al dan niet camera's in te zetten bij de aanpak van gemeentelijke of stedelijke uitdagingen.

Een weloverwogen keuze wat betreft het gebruik van cameratechnologie gaat verder dan het onderzoeken van juridische, technische of veiligheidsaspecten. Een verantwoord camerabeleid analyseert ook maatschappelijke waarden zoals effectiviteit, autonomie, vertrouwen, gelijkheid, … en brengt deze waarden mee in rekening bij het beslissingsproces.

We komen een eerste keer samen op maandag 28 november 2022. We starten die dag met een 'datawalk'. Tijdens een wandeling door Brussel maken we kennis met de diversiteit aan camera's en sensoren die ingezet worden bij de realisatie van een 'slimme stad'. We maken tijdens de lerende netwerken gebruik van casus-gedreven leren.
Tijdens de eerste sessie geven we meer uitleg over het verder verloop van het traject en de methodiek die we zullen toepassen.

Heb je interesse om mee na te denken over een verantwoord camerabeleid en in dialoog met experten een gemeenschappelijke visie met concrete richtlijnen te realiseren? Schrijf je dan zeker in via deze link. Voor meer informatie kan je contact opnemen met Dorothee De Ganck.
WAT VERWACHTEN WE VAN DE DEELNEMERS

• Je bent tewerkgesteld bij een lokaal bestuur en bent vanuit jouw functie op de een of andere manier betrokken bij het camerabeleid van jouw stad of gemeente en/of erg geïnteresseerd in de thematiek.

• Je bent bereid om tijdens 3 à 4 bijeenkomsten actief mee na te denken en uit te wisselen over dit thema waarbij de opzet is om te werken richting concrete resultaten die met andere lokale besturen gedeeld kunnen worden.

• In het kader van de methodiek die we zullen toepassen zijn we op zoek naar 3 reële casussen waarbij cameratechnologie door een lokaal bestuur werd geïmplementeerd. Dit kan een casus zijn uit het verleden of een realisatie die gepland staat. Je bent als deelnemer bereid om tijdens de eerste bijeenkomst te getuigen over een casus. Uiteindelijk worden 3 casussen geselecteerd en geanalyseerd doorheen het traject.

Doelgroep
Medewerkers die op de een of andere manier betrokken zijn bij het camerabeleid van hun stad of gemeente.
We denken hierbij aan algemeen directeurs, medewerkers van politiediensten, diensten openbare werken en ruimtelijke ordening, diensten veiligheid & preventie, technische diensten, DPO & IT-diensten, diensten samenleving,..
Begeleiding
Dorothee De Ganck, VVSG-Stafmedewerker innovatie en digitale transformatie
Dr. Rob Heyman, Coördinator Kenniscentrum Data en Maatschappij
ORGANISATIE

De lerende netwerken worden georganiseerd door VVSG in samenwerking met Kenniscentrum Data & Maatschappij en Agentschap Innoveren & Ondernemen.
Alle praktische informatie (locatie, data,...) vind je hier terug.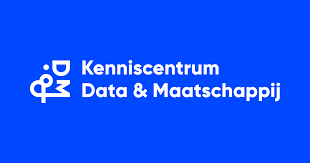 Meer en sterker ondernemerschap in innovatieve steden en gemeenten: daar gaan we voor! De VVSG en Agentschap Innoveren & Ondernemen (VLAIO) bundelen de krachten in het project Overlegtafels Economie & Smart Cities. Je leest er meer over op www.vlaio.be/lokalebesturen #sterkondernemen